Hi everyone!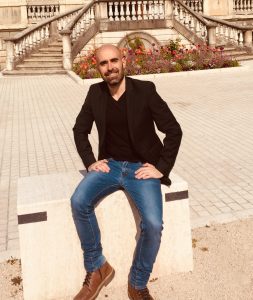 My name is Matthieu. I'm a native French speaker from Lyon, where I'm currently living!
I have a Master's degree in Business Law. After graduating, I worked as a legal advisor, but felt bored and unenthused with the work, so I made the big decision to quit my job to travel to Australia, southern Asia, and the United States.
During my travels, I met so many people who were interested in learning French that when I came back home I decided to become an online French teacher! I began this journey about four years ago and so far I've taught over 170 students! I really love my new job and I'm excited to continue to share French language and culture with others.
Teaching became a passion for me because it's all about transmitting ideas, language, etc., and bringing something new to someone!
When you sign on for French lessons with me, the first step is for us to get clear on your specific goals for studying French. If you have previous experience studying and/or speaking French, I will assess your current level of speaking and listening comprehension. We will also discuss your personal interests, which helps me create a customized program of study that is enjoyable, interesting, and above all, effective.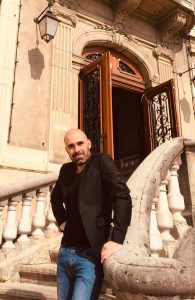 During lessons, you will be encouraged to speak in French as much as possible without worrying about making mistakes. I tutor my students in conversational French, in a friendly and kind learning atmosphere.
I will provide teaching materials and share online resources so you won't need to buy anything… all you need is a reliable internet connection.
We can meet once or twice a week or more, depending on your specific goals for study! I usually teach via Skype, but I also use GoogleHangout, Facetime, and WhatsApp!
Your first lesson is always free, so that we can get to know each other and see if this is the right fit! [Click here to book your free intro lesson.] 
If you have any questions don't hesitate to contact me [click here]!
I look forward to meeting you! Merci et à bientôt!
Matt.