The more vocabulary you learn, the easier it will be to understand and speak French! In this section you will discover new words, new meanings, and new idiomatic expressions that you can use in different situations and fields. So don't wait, start to expand your French vocabulary!
---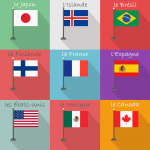 In this lesson you will find the names of various countries in French with the nationalities and languages of those countries. This country list is extensive and covers the major regions of the world.
---

In French, days of the week, months and seasons are not capitalized, the week begins on Monday and, funny thing, we use the English word weekend to talk about the weekend !
---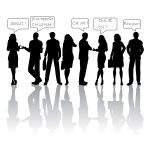 If you're planning to visit France or one the 28 French speaking countries you need to know how to introduce yourself and what to say when you are introduced. Here you'll find some useful expressions and cultural tips that will help you to be comfortable when you'll meet new people !
---

We live in a world full of colors ! Whether you are describing your favorite clothes, things that you like or the colors in nature you will find these words to be very useful…
---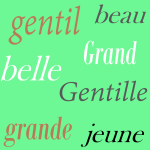 Here's a list of basic descriptive adjectives for all kind of situation. It's perfect to start learning adjectives in order to be able to describe persons or things.
---

French people get crazy when it comes to food, we love cooking and eating in France, and we do it well ! Don't wait and start learning some food vocabulary !
---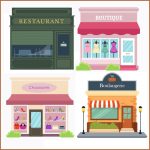 Learn about the stores and businesses so you can ask for the nearest bakery when you'll be in Paris !
---


When you learn to speak French, you quickly discover that the same idea can be expressed in very different ways depending on the context. And it is sometimes difficult for non-native speakers to know …
---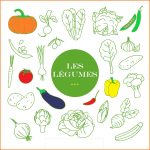 You want to buy fresh vegetables at a lovely street market in Provence ? So start learning the French names of the most common vegetables !
---


Dinning in France can be a magical experience, no matter what region, city or place you're visiting, you will find an unique and delicious cuisine for sure ! But for tourists it can be complicated when they don't have the right words … so start learning now how to order at a restaurant in French !
---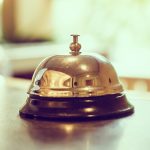 In this lesson, learn how to make your hotel reservation, request services and amenities, pay your bill and identify common places and items in a hotel …
---


You are a bus driver, an architect, a lawyer, a writer or a plumber and would like to talk about your profession ? Start by learning how to say these jobs in French !
---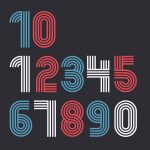 Numbers are everywhere ! So this is very important that you know them very well ! Start learning how to write and pronounce numbers in French in this lesson !
Pictures by freepik.com