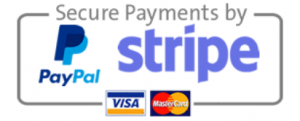 Cancellation Policy & Refunds:
After booking a lesson, you can opt to register for an account so you can access all your information (upcoming and remaining lessons, etc.).
All lessons must be cancelled with 24 hours' advance notice or you will be charged the full amount of the lesson.
If you need to reschedule or cancel your lesson, go to your confirmation email and click on "change/cancel appointment". If you registered for an account, you can also sign in, select the scheduled lesson, and click on
"cancel" or "reschedule".
However, since things do come up unexpectedly sometimes, you'll have the opportunity for one « last-minute cancellation » per month. If you have to cancel a lesson at the last minute, please send me an email. No shows will be charged.
Because lessons involve both me and you, I will abide by all of the above as well, too. If I cancel our lesson at the last minute more than once per month you will receive a coupon code so you can book a lesson for free.
All payments are non-refundable.
For more information, don't hesitate to contact me.