Possessive pronouns replace nouns that are modified by a possessive adjective or other possessive construction or idea. For instance, in English, the possessive pronouns are a mine, yours, his, her, its, ours, theirs : It's my fault not yours !
In French the definite article le, la, les is always used with a possessive pronoun. In French, possessive pronouns match the nouns they modify in gender and number they don't match the "owner" of the noun like in English ! Here are the French possessive pronouns :
SINGULAR
Masculine
Feminine
mine 
le mien
la mienne 
yours
le tien
la tienne 
his/her/its
le sien 
la sienne
ours
le nôtre 
la nôtre
yours
le vôtre
la vôtre
theirs
le leur
la leur
Examples : 
Est-ce que c'est ta montre ou la mienne ? / Is it your watch or mine ?
Peux-tu me prêter ton stylo ? J'ai perdu le mien ! / Can you lend me your pen? I lost mine !
Voilà vôtre mère ! Où est la nôtre ? / Here is your mother ! Where is ours ?
Nous sommes venus avec notre ordinateur mais Julie et Marc ont oublié le leur … / We came with our laptop but Julie and Marc forgot theirs…
PLURAL
Masculine
Feminine
mine 
les miens
les miennes 
yours
les tiens
les tiennes 
his/her/its
les siens 
les siennes
ours
les nôtres 
les nôtres
yours
les vôtres
les vôtres
theirs
les leurs
les leurs
Examples : 
J'ai trouvé tes chaussures mais je ne trouve pas les miennes ! / I found your shoes but I don't find mine !
Mes bagages sont là, où sont les vôtres ? / My bags are here, where are yours ?
Les nôtres sont déjà dans la voiture ! / Ours are already in the car !
Où sont leurs outils ? Les leurs sont ici, les miens sont là-bas ! / Where are their tools ? Theirs are here, mine are over there !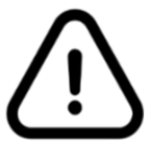 With expressions using à or de such as avoir besoin de (to need something), penser à (to think about) etc.  le and les (before the possessive pronouns) change and become au, aux, du, des :
Je pense à mon frère, est-ce que tu penses au tien ? / I think about my brother, do you think about yours ?
Je pense à mes frères, est-que tu penses aux tiens ? /  I think about my brothers, do you think about yours ?
J'ai mon vélo, je n'ai pas besoin du tien. / I have my bike, I don't need yours.
Nous avons nos vélos, nous n'avons pas besoin des vôtres / We have our bikes, we don't need yours.
Tu parles de mes filles ou des tiennes ? / Are you talking about my daughters or yours ?
But la doesn't change :
Je pense à ma sœur, est-ce que tu penses à la tienne ? / I think about my sister, do you think about yours ?
J'ai ma voiture, je n'ai pas besoin de la tienne. / I have my car, I don't need yours.